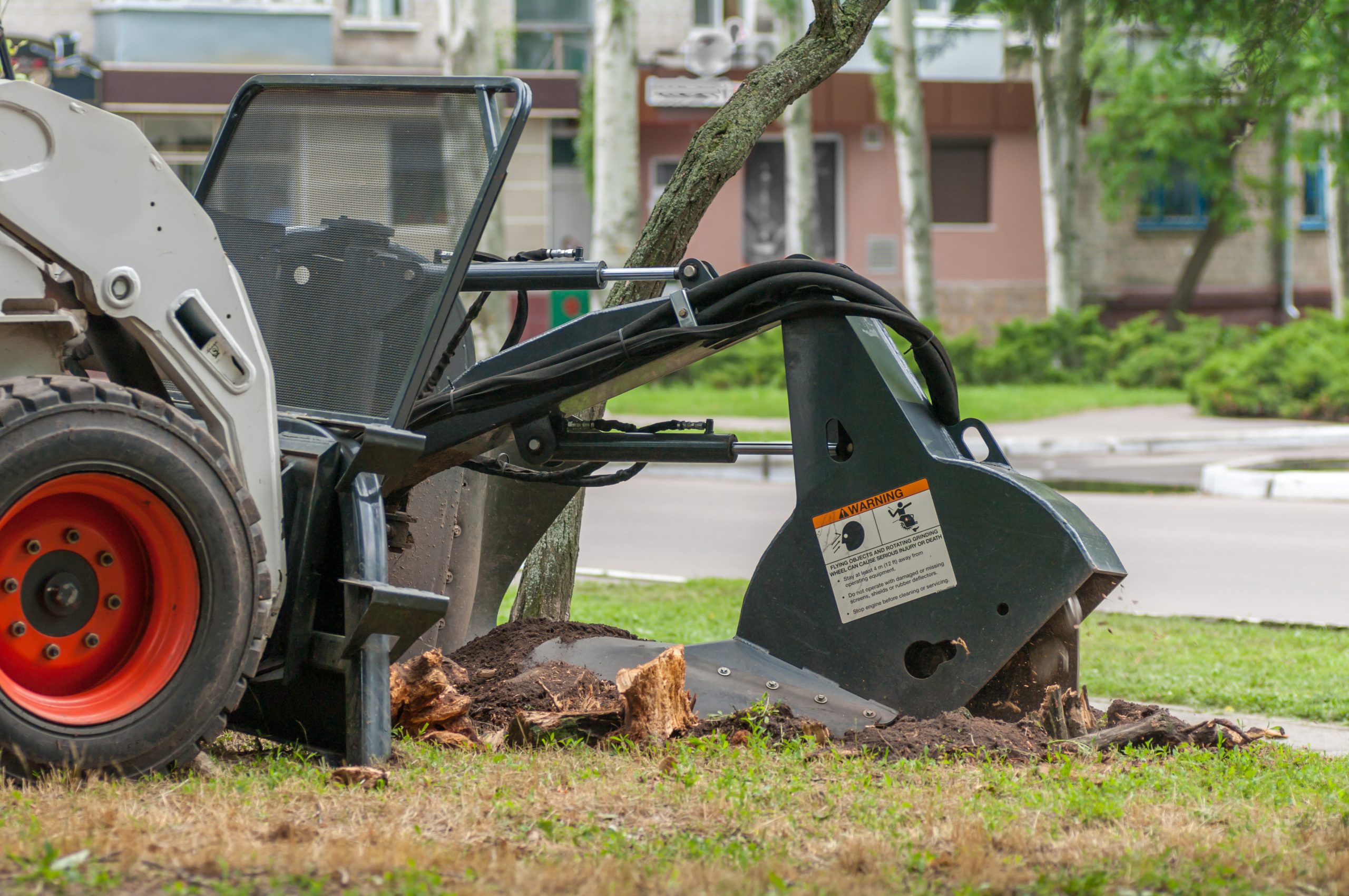 Professional Stump Grinder
Do you have a stump that needs to be removed? As much as people try, it is nearly impossible to cut a tree level with the ground. Many people own a chainsaw and will cut trees down themselves, but trying to remove a stump to ground level can be near impossible. Here at Tulsa Tree service & Stump Removal you can count on us to get those stumps down to ground level and have grass growing in no time! We love to hear from satisfied customers how their lawns look after we grind their stumps away. Call us today for a free quote on any stump no matter the size.
Best Stump Removal Service in Tulsa
When you hire us, our committed team will ensure all of your stump problems are met. Not only do we grind stumps, but we also do tree removal and brush removal. Check out those pages as well and get a quote today to save when you bundle. No matter the size of location of the stump, our professionals use state of the art equipment to get any stump cleaned in a quick and safe manner. We provide 100% satisfaction guarantee on all of our services. If you feel we didn't do an expert job, we will come back out to meet your needs at no additional cost! Call us today for a free quote.
Tree Stumps Removed
Here at Tulsa Tree Service & Stump Removal we are committed to giving the customer what they want 100% of the time. Our friendly staff will be more than happy to sit down and have a conversation with you about meeting your exact tree needs. Are you more of a face to face person? Is your tree situation hard to describe through text or phone? If so, let us know and we will come out and see what we can do to help you in person. We regularly make in person quotes to make sure we dont quote the customer too high. Get in touch with us today and let us know how we can help!